Like every great team in history, be they the Justice League, Avengers, the A-Team or that other famous team, the staff of Dark Star Books assembled to right wrongs, help the innocent, serve justice, and sell good books. The staff may be ever-changing, but the mission is ever the same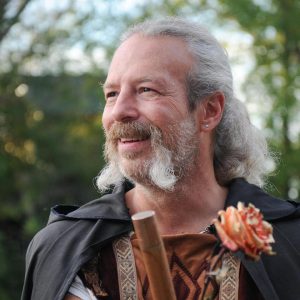 Frank Marcucci is Dark Star's resident comic specialist. He carefully curates our collection of over 30,000 back issue comics. He also buys comics on a regular basis. His has been buying and selling comics for decades; if you have a question about comics, or just want to talk about your favorite titles, he's the guy to go to.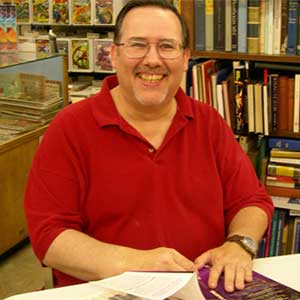 Lee Blasingame has been at Dark Star on and off for decades. He is an expert in all things Wizard of Oz, and also comics, classic Hollywood movies, Star Trek, and Art. He is always ready to chat about great books and films, and regularly attends the Cinevent Film Convention in Columbus every year.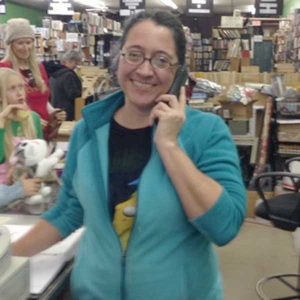 Kate Mooneyham is the daughter of Dark Star's founder, Mary Alice Wilson. Returning to Yellow Springs in 2012, she has been taking over the reins at Dark Star. She is an expert in Children's Literature and Theatre, and she pretty much knows where every book in the store is located. She also buys books on a regular basis.