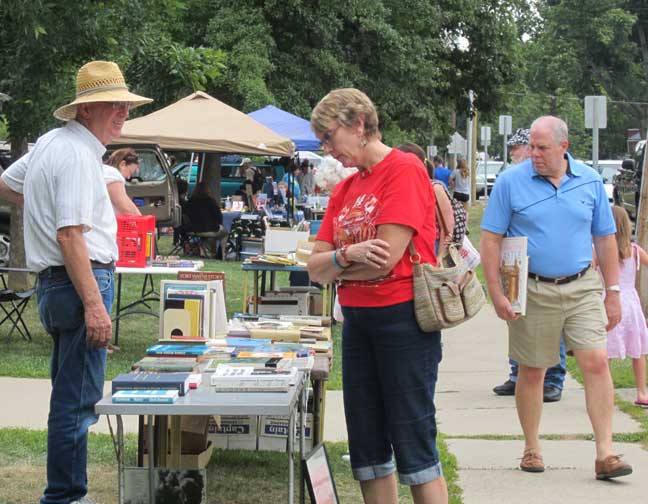 The Booksellers of Yellow Springs bring you the 38th Annual Yellow Springs Book Fair in the beautiful village of Yellow Springs, OH.
Situated on the shady grounds of Mills Lawn Elementary School, one block from the scenic downtown. 
Perfect for all ages, with many dealers from surrounding states coming together to bring you the best de
als on books in the.
Miami Valley. The Fair starts at 8 am and ends at 4 pm, August 18
th,
, with no scheduled rain date. Admission is free, and there is no charge to bring your own books to set up and sell! Bring friends and the family, there is a book for everyone, here at the Yellow Springs 38th Annual Book Fair!
Local authors are welcome to set up tables and sell their books too
Admission is free and fit for all ages.
Hosted by Dark Star Books and Comics
237 Xenia Avenue, Yellow Springs